The Firearms Industry's Best Website Design & Online Marketing Agency
Are you looking for the best web design and marketing firm for your firearms-related business?
Gun Shop Web Design offers professional website design and online marketing services for gun shops, firearms manufacturers, gun ranges, firearms instructors, gunsmiths, gun clubs and other firearms related businesses.
Contact us today to find out how we can help you promote your firearms related business and generate new customer leads with a professional custom firearms website.

Live Demo
market domination starts here

Whether your goal is to drive website traffic, enhance sales, grow your email list or generate more leads than ever before, we have a solution to dramatically enhance the online brand interaction with your gun shop, club, range or firearms-related business.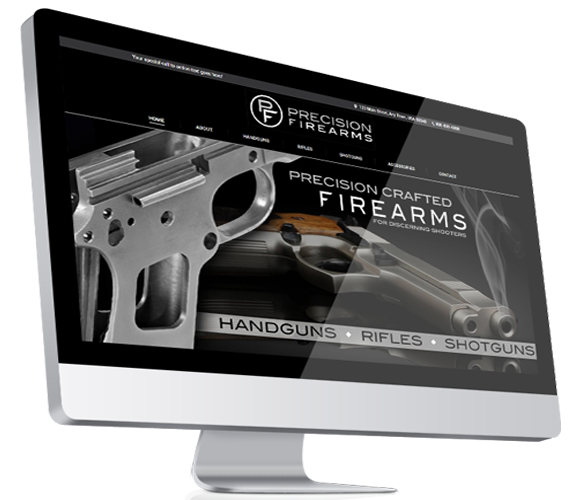 Gun Shop Website Design Examples

Effective Online Marketing Solutions
Gun Shops  |  Firearms Instructors  |  Gunsmiths  |  Gun Ranges  |  Ammo Dealers